News / Blog: November 2021
Field trip to support the Ministry of Environment and Sustainable Development in their work reforming Madagascar's Environmental and Social Management Framework for protected areas
Publication date: 17 November 2021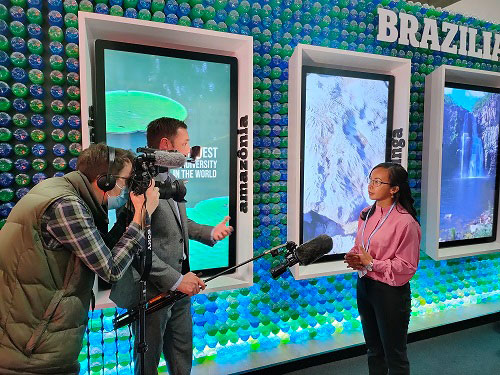 During COp26, Sarobidy Rakotonarivo and Julia Jones from Forest4Climate&People did a number of TV, radio and print media interviews about the importance of including local people to ensure forest conservation as a Nature Based Solution to climate change is more equitable and more effecive
Publication date: 16 November 2021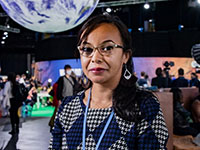 Forest4Climate&People research fellow (Dr Sarobidy Rakotonarivo) was interviewed by the journal Nature at COP26.
Publication date: 15 November 2021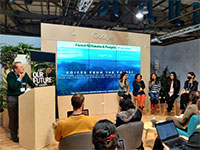 Protecting, conserving, and restoring forests, also known as nature-based solutions (NbS) have recently gained global prominence as a fundamental component to climate change mitigation and adaptation. Kew Royal Botanic Gardens convened an event on the UN pavilion at #COP26 on 08th November 2021 to explore how we can ensure that they deliver their intended benefits. Social scientist Sarobidy Rakotonarivo shared her perspecitives informed by our project.
Publication date: 10 November 2021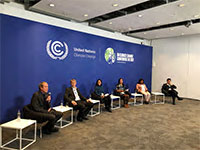 Dr Sarobidy Rakotonarivo from Forest4Climate&People took part in a side event hosted by the official UNFCCC platform and co-organised by Forest Stewardship Council, the Groupement Thématique sur le Changement Climatique a Madagascar, and Reforestamos México on 09th November 2021 at #COP26.
Publication date: 9 November 2021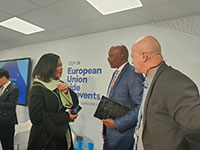 We were honoured that the trailer of our film was used by the Minister of Environment and Sustainable Development from Madagascar to bring local voices into discussions about climate finance at #COP26t an event on climate finance in the EU pavilion at #COP26
Publication date: 5 November 2021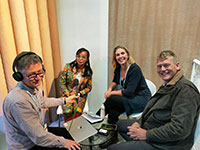 Part of our film 'Voices from the forest' was played on the 'Costing the Earth' programme, alongside an interview with two of our team.
Publication date: 3 November 2021
Project leader Professor Julia Jones wrote an article for The Conversation on why the COP26 agreement will struggle to reverse global forest loss by 2030, but why it matters to try.
Publication date: 2 November 2021
Dr Sarobidy Rakotonarivo from Forest4Climate&People chairs session at COp26 aiming to learn lessons from the last decade of REDD+ implementation.
Publication date: 1 November 2021