News / Blog: October 2021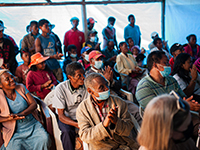 On the eve of COP26 Forest4Climate&People (in collaboration with the conservation organization Madagasikara Voakajy) organized for senior Malagasy policy-makers and representatives of the British government in Madagascar to visit a community on the edge of the forest in Madagascar. The event involved an innovative role-play exercise to explore local issues.
Publication date: 26 October 2021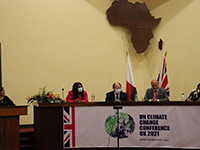 Forest4Climate&People were honoured to play a key role in Madagascar's pre-COP. We presented our film and Mirindra Rakotoarisoa spoke about the roles of forest in addressing the climate crisis in Madagascar.
Publication date: 21 October 2021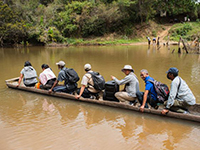 In collaboration with the Ministry of Environment and Sustainable Development, the Forest4Climate&People project recently convened and facilitated a sharing workshop to address social issues impacting the design and practice of forest conservation policies.
Publication date: 19 October 2021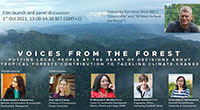 Our film 'Voices from the forest: putting local people at the heart of decisions about tropical forest' contribution to tackling climate change' was launched with an expert panel discussion and an audience Q and A.
Publication date: 4 October 2021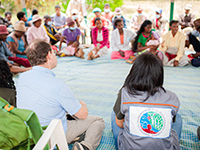 The Forest4Climate&People team have shown our film in four villages which contributed to making the film.
Publication date: 1 October 2021