Upcoming national workshop on reconciling protected area management and poverty alleviation
To promote the sustainable management of protected areas (PAs) and improve their contribution to poverty alleviation in Madagascar, LRA ESSA-Forêt and the University of Bangor research team organize a closing national workshop to communicate their findings on the policy review of social safeguards applied in protected areas with the support of the Foundation for Protected Areas and Biodiversity of Madagascar (FAPBM).
The workshop will be held on October 8 and 9, 2020 at SOANALA-MEDD, Ambatobe, Antananarivo. Several interactive sessions will be on the workshop program: expert presentations, debates between different institutions involved in the implementation of the social safeguard policy with the Minister of Environment and Sustainable Development and sharing of good practices, new approaches to social safeguard in PAs in Madagascar.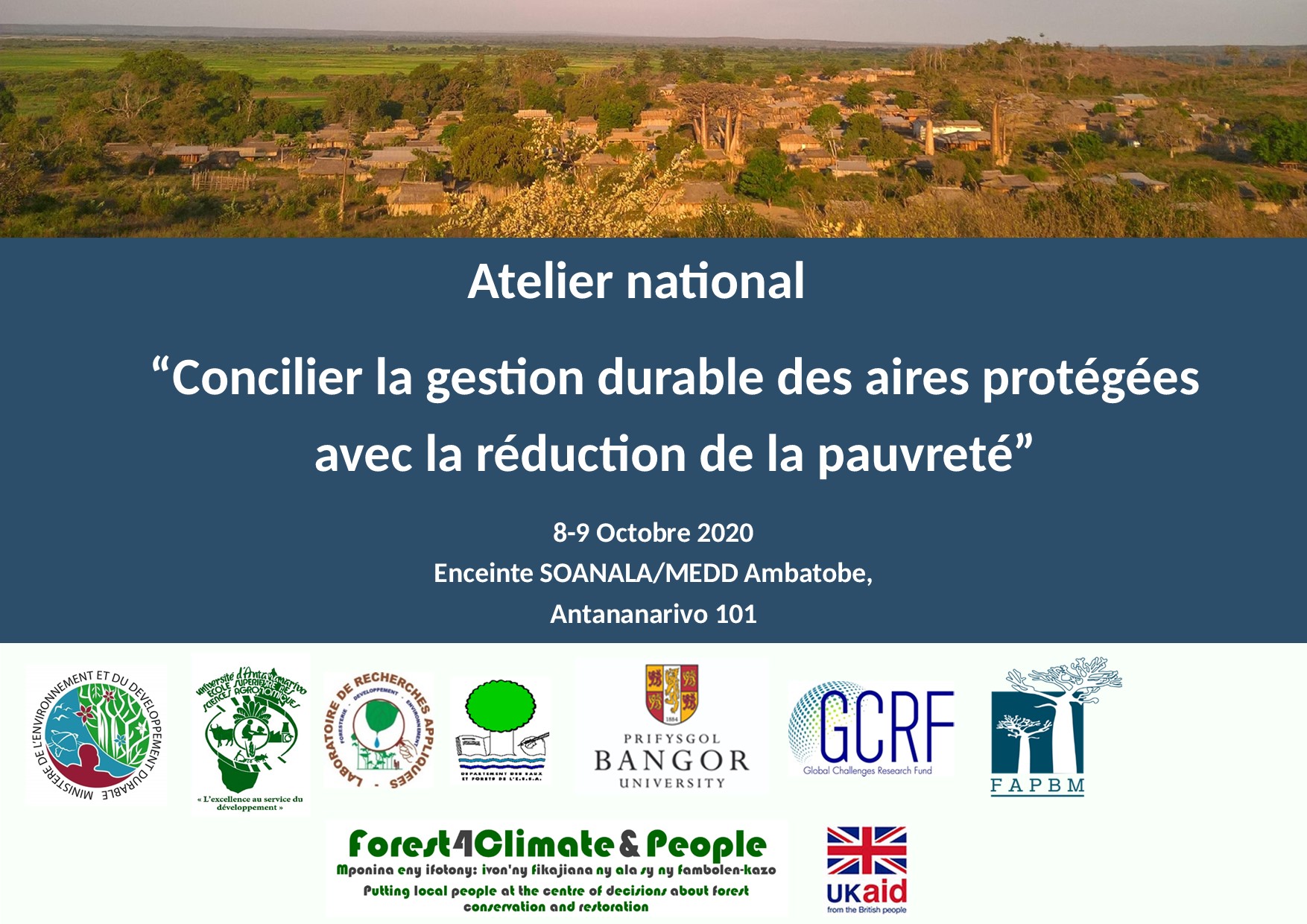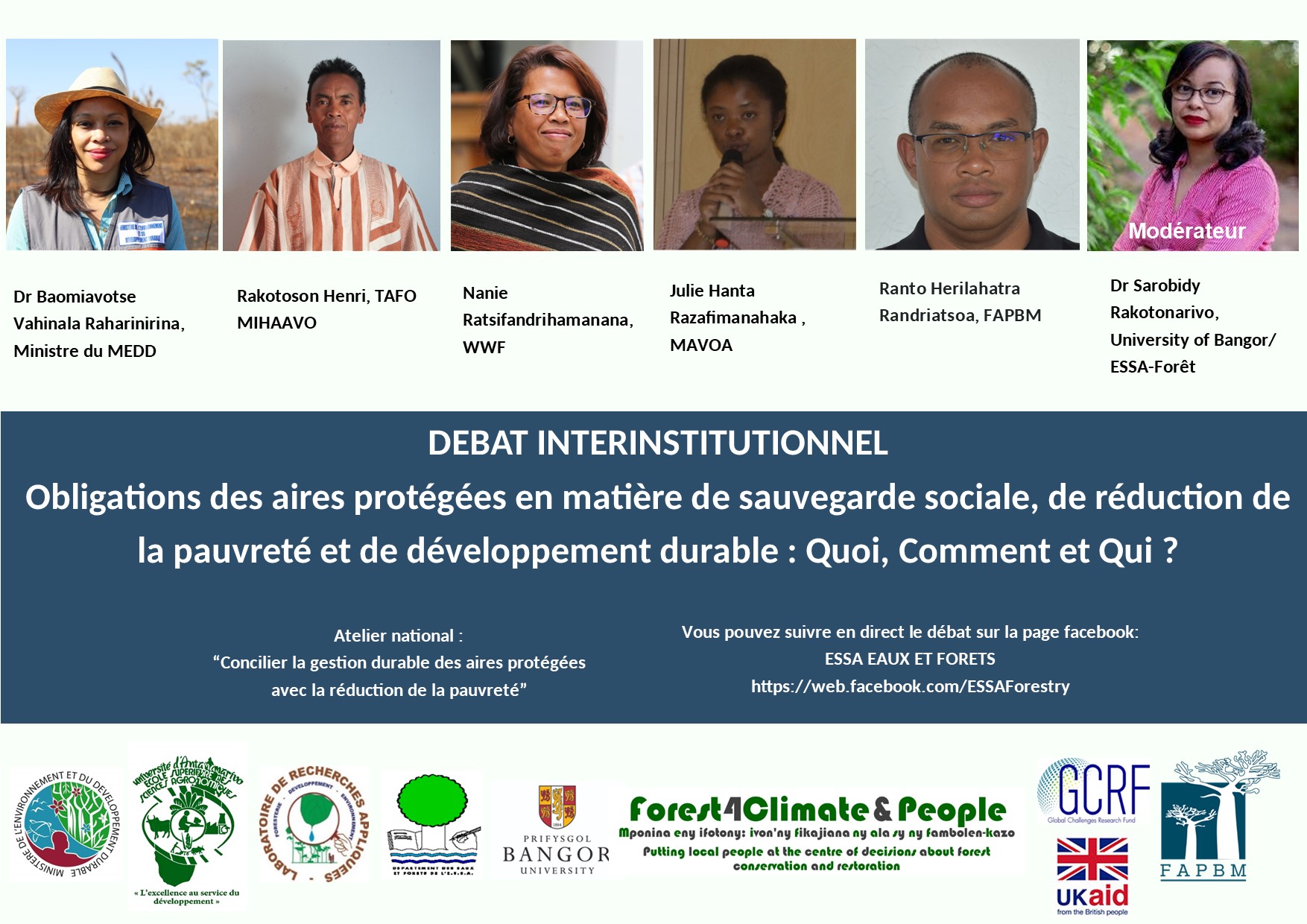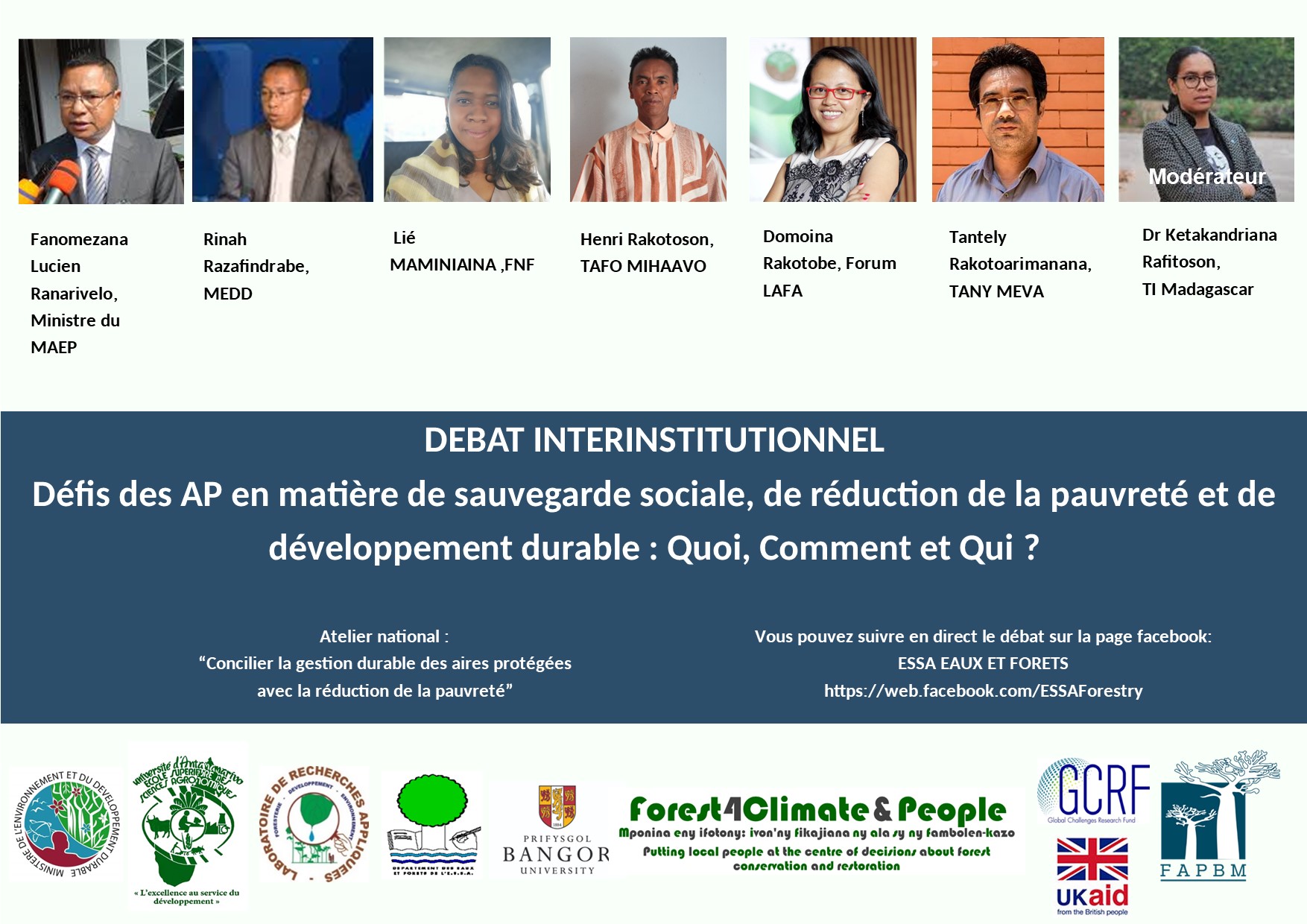 ---
WORKSHOP: Reconciling the sustainable management of Madagascar's New Protected Areas with poverty reduction
More information on the workshop here
Publication date: 26 September 2020